To Consider:
We cannot solve our problems with the same thinking we used when we created them.
Albert Einstein (1879-1955) German-born theoretical physicist

Business Directory
Marbella Tourist Information (Plaza de los Naranjos)
The Marbella area offers singularly beautiful spots, attractions and places to stay of the highest qualitative level, and definitely meriting a visit.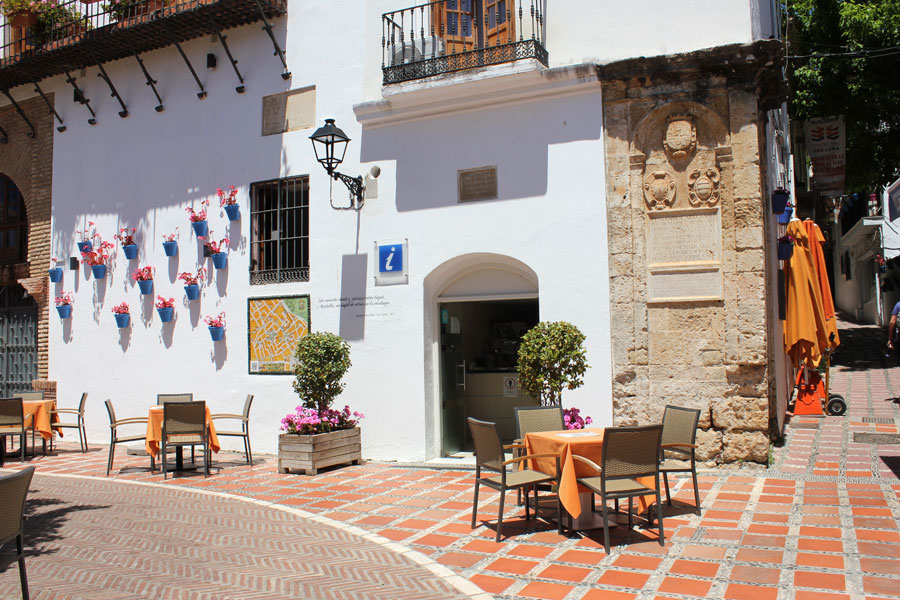 Email:
otnaranjos@marbella.es
Adress:
Plaza de los Naranjos s/n
Further information:
Marbella is famous for its internationally renowned and privileged climate.
The annual average temperature is around 18.5º C, with 320 days of sunshine a year.
Weather forecasts do not suggest any significant changes and the rain here does not usually exceed 50 days each year, December and January being the time of year with the highest precipitation.
This climate is due to its unique geographical situation, namely the mountains which surround Marbella, the Sierra Blanca and the Concha, visible from the entire area. Allied to the position of its coastal inlet, the effect is to shelter the town from the northern winds, allowing it to enjoy a special microclimate unique in the world and one which has become one of its great tourist attractions.
In the Marbella municipality we find two main population centers, Marbella and San Pedro de Alcántara.
The remaining population is scattered in many developments, highlighting Nueva Andalucia and Las Chapas as two large residential areas.