Policía Nacional has detained 15 people for allegedly distributing and having child sexual abuse material through the social network Twitter. Among the detainees is a buyer of extremely harsh pedophile material, whose images and videos were mainly carried out by babies sexually assaulted in a sadistic way and by practices of bestiality.
After a thorough analysis, it was possible to identify 21 connections managed by Internet access providers (ISPs) located in Spain, from which illegal material was shared through Twitter. 15 people were arrested. Of these, four were arrested in the province of Barcelona, ​​three in Madrid, two in Málaga, and one in Albacete, Badajoz, Las Palmas, Murcia, Orense and Santa Cruz de Tenerife.
During the operation, the agents have intervened 19 mobile phones, 14 laptops, six hard drives, four memory sticks, three tablets, a memory card and three DVD / CDs.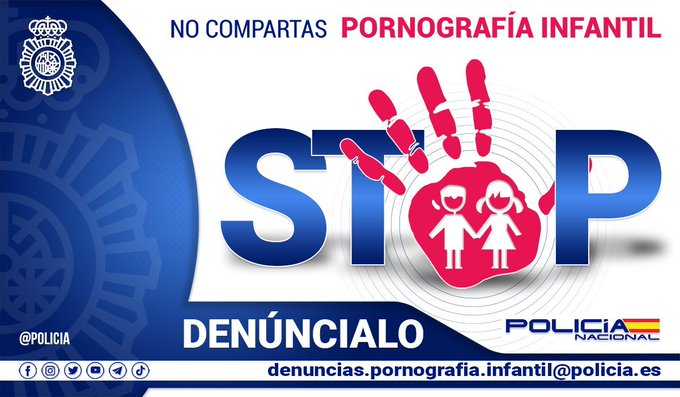 Source: